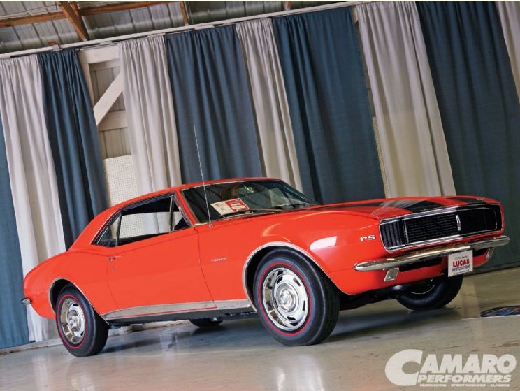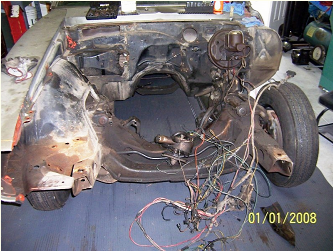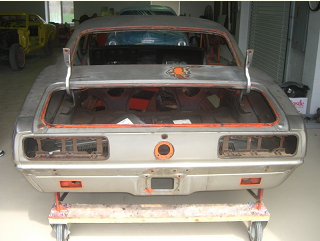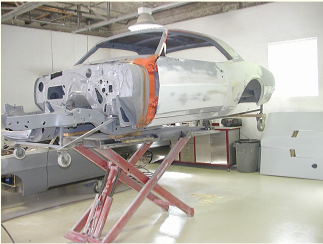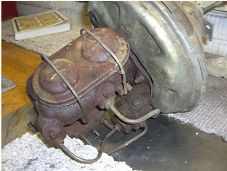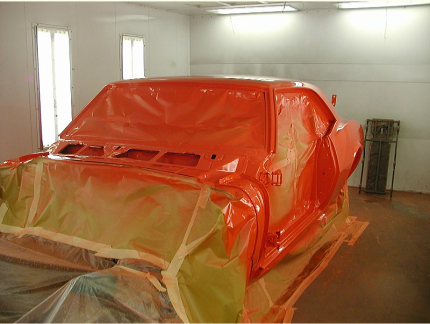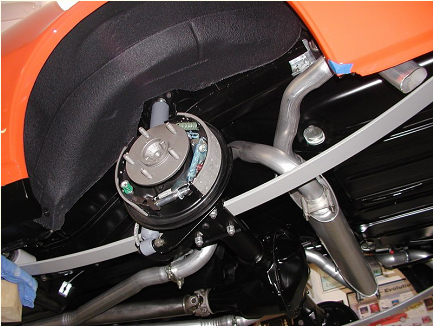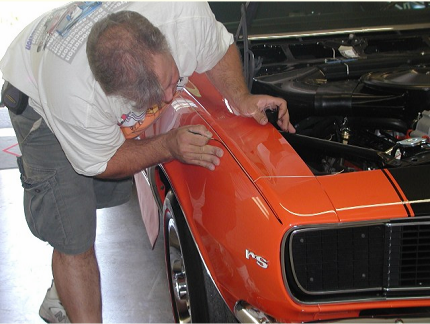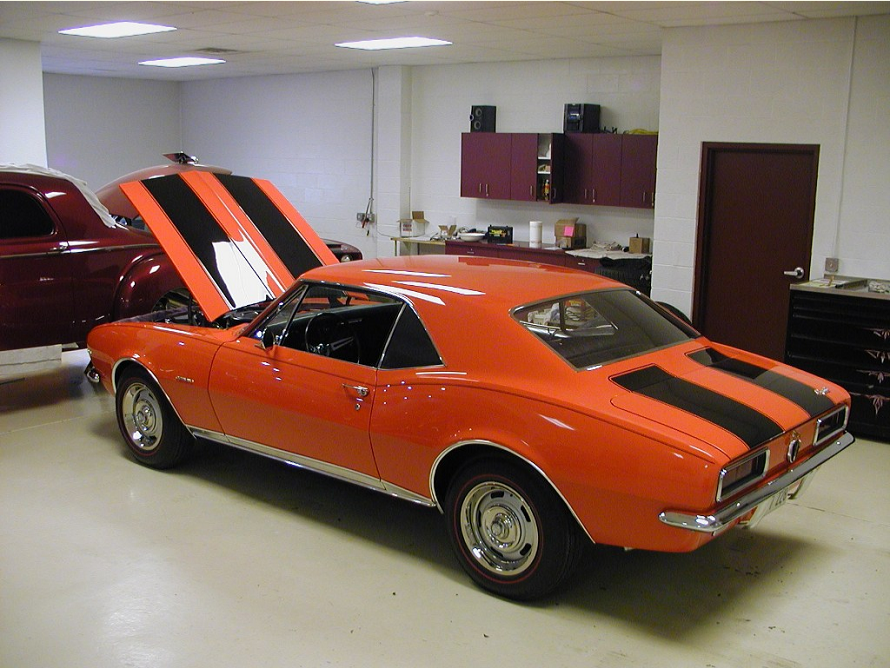 Paul bought this 67 and drove it to school. He thought his car was an SS as it had a big block and all of the SS badges. One day when buying parts for his car at Classic Industies (Huntington Beach, California) the guys behind the counter asked him for his trim tag information. It was then they discovered he didn't have an SS after all, but it was a real 67 Z/28.

The information they uncovered was even more remarkable since they realized his car was paint code "0-0".
This special paint Z/28 was painted orange from the factory. We were able to match the orange color of original paint we found under the drip rail moldings.
Pauls 67Z is probably "one of one" with the special factory orange paint.